Newsletter - September 2020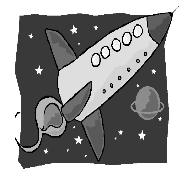 Read
Elementary
School
1120 Algoma Blvd, Oshkosh, WI
Phone: (920)424-0172 Fax: (920)424-7592
Welcome Back to Read
The staff at Read is so excited to to begin a new year and see our school family again. Many things will look different and we greatly appreciate your patience as we work to ensure that Read is safe and staffed appropriately for our students. This year will be unlike any other we have known, but your children are in the hands of exceptional educators and we will get through this together.
School Website and Infinite Campus Contact Information
Please check the Read Website frequently for important information, important dates, Read's Family Handbook and more.
Also, it is very important that all families have the most up to date contact information listed in Infinite Campus. With new visitor protocols and an increase in virtual learning, our school staff relies on this information to ensure you are receiving all the up to date school and classroom information. It is also very important that we can reach you quickly if your student is sick or there is an emergency.
Get to Know You Conferences
In-person GTKY conferences this year have been cancelled. In lieu of in-person conferences, teachers will be preparing videos to introduce themselves to students and families which will be shared by August 26th. These videos will allow the students to see their teacher's face and hear their voice. They will be telling a little bit about themselves and letting you know some things to expect as they prepare to return to school.

Back to School: Parent Information
Read Elementary 2020-2021
We are very excited as we anticipate starting the school year on an A/B schedule in model 3.. Due to the nature of our current situation, we have prepared information to help you and your child(ren) prepare for the school year. We know that this year's expectations and interactions are going to look very different than in the past, so we encourage you to read through this information and discuss it with your child(ren) before the first day of school. Click here to see ALL the important Back to School information.
EARLY RELEASE WEDNESDAY'S
Please mark your calendars for the early dismissal dates this year.
School will dismiss at 12:30 nd there are NO 4K classes on Early Release Days.

September 16
October 14
November 11
December 9
January 6
February 10
March 10
April 14
May 12
WASP (Wednesday After School Program) at Algoma United Methodist Church
will NOT be offered for the 2020-2021 School Year
Picture day at Read is scheduled for Wednesday, September 23rd. Pictures may be ordered ahead of time (this is Network's suggested method) by clicking on this link. A hard copy will also be sent home prior to picture day, but must be completed and filled out by picture day along with payment.