Newsletter - May 2020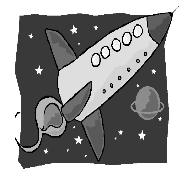 Read
Elementary
School
1120 Algoma Blvd, Oshkosh, WI
Phone: (920)424-0172 Fax: (920)424-7592
---
Important Dates
May 4th-8th Teacher Appreciation Week
May 6th-12th National Nurses Week
May 25th-Memorial day (NO SCHOOL)
Chromebook Assistance
If your child is having issues with their Chromebooks, our staff is working hard to make sure your child is able to continue their learning at home. Please click on the following link to get assistance with Chromebook issues: Chromebook Assistance Link
---
At-Home Learning
The Oshkosh Area School District (OASD) will be closed for students through the end of the 2019-2020 school year. The following resource contains important information for students and families regarding OASD At-Home Learning Days. The information is organized by grade levels (PK-5 and 6-12).
Our school has access to a variety of eBooks (electronic books), digital audiobooks, and online magazines, that can be read on any device with an internet connection (including smartphones)! These eBooks and online magazines can be read and checked out all year long - at home and at school!
---
Annual Online Registration for 2020-21 School Year
The OASD's required Annual Student Update (Enrollment) for Returning Students begins on April 1. New students and 4K students can enroll on March 30, 2020. The Annual enrollment for returning (existing) students is required and only by fully completing the enrollment process will a student's place at school for the upcoming school year be assured.
Online Registration Information & Instructions
---
May Virtual Dress-up Days May 4th-7th
Send pictures to Mrs.Bertram at
abigail.bertram@oshkosh.k12.wi.us
May 4th
May 5th: Dress like a teacher
May 6th
May 7th: Wear Red/Read
---
Community Events
View events happening in our community.
---
Math Corner With
Mrs. Neveau

Are you looking for the gift of learning? Below you will find some of the top rated FUN math games for kids. Find out more by clicking below.